The two largest homeowner communities for adults over age 55 in Santa Clarita are Friendly Valley (east Newhall), and Valencia Belcaro (north Valencia.)

Friendly Valley is a sprawling community made up of 11 different Homeowners Associations, each with their own minor variations on the 55+ lifestyle.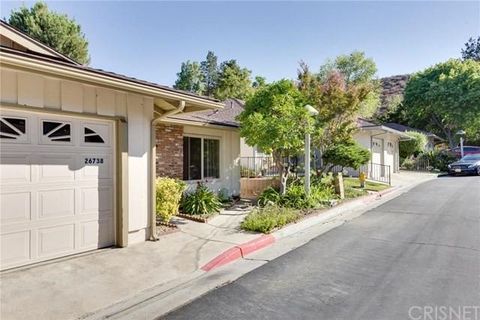 An expensive buy-in, of approximately $3,000 gets the new homeowner many niceties, not the least of which is membership in the 9 hole private golf course. All of the homes there are single story bungalows built in the late 60's but have been impeccably maintained over the years.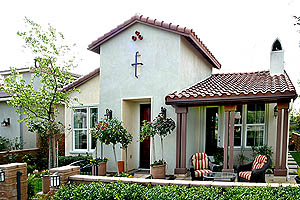 Belcaro is comprised of two tracts: The Greens, and The Liberty. Homes have either two master bedrooms or a master plus one bedroom or media room. One model features 2 bedrooms and 3.5 baths has a casita. Of utmost importance to some seniors, there are a few homes there that are single story. Home sizes range from 1700 to 2400 square feet.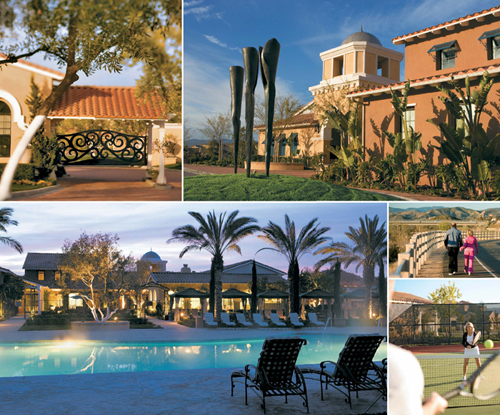 The recreation center includes an art studio, a library, outdoor kitchen, a game room, a massage room, a performing arts studio, a mini cafe, a health and fitness gym, men and women's locker room, basketball court and conference center. Prices range from the high $500's to the mid $600's. Belcaro has a garden club where they can grow vegetables, fruits, herbs and flowers. The community also has an on-site activities director that plans field trips, seminars, and lectures.

Plans are underway for a third substantial age-restricted community that will be located in Five Knolls (Saugus.) It will include a YMCA, a senior center and 154 new homes directly adjacent to Golden Valley Road.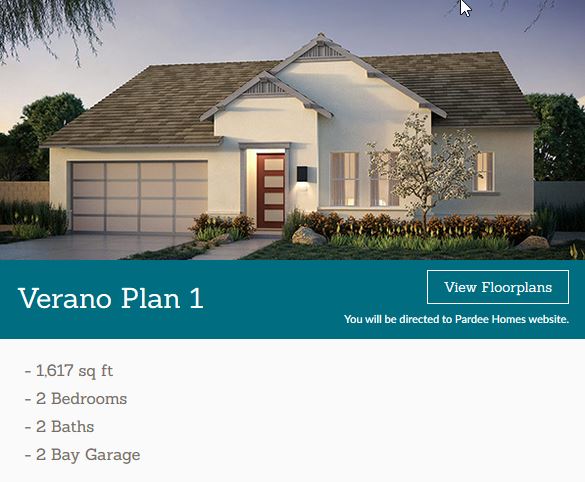 Verano is a 55+ community in the Aliento neighborhood south of the 14 freeway in Canyon Country/Newhall. Very nicely appointed homes and amenities await the discriminating buyer there.
There are a dozen apartment complexes spread out over the Santa Clarita Valley, but for those over 55 looking to own a home, these two are the ones for you to take a close look at, due to their focus on adults over age 55.
In the San Fernando Valley, the pickings are surprisingly slim. There is just Oak Knoll Villas, a 55+ community located in Thousand Oaks, California. This well-established neighborhood consists of 419 condo units designed for the active adult homebuyer. A clubhouse is the focal point for all social and physical activities, providing homeowners with plenty of reasons to stay active.